Do yourself and your plants a favor before you plant your garden this spring and do a soil test. Soil tests are simple. You gather some soil from your garden and send it to the soil lab in a special bag you obtain from your Extension agent. Two to four weeks later, you get a sheet of paper with the results.
The basic soil test tells you your soil pH, the amount of Nitrogen, Phosphorous, Potassium, and some of the most important micro-nutrients in your soil. In addition, if you tell the lab what you intend to grow in that spot, you will receive fertilizer recommendations.
Many people in Hunt County are surprised to learn that while they need to add nitrogen to the soil, they do not need to add phosphorus or potassium. Our black gumbo soil contains abundant phosphorus and potassium. In fact, adding more can actually cause your plants to get sick and die.
A soil test tells you exactly what is in your soil and what you need to add to get a good crop. It saves you money by allowing you to target your fertilizer applications to the soil conditions. You will save far more than the $10 or $20 fee for the test. Get one today.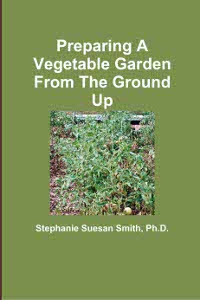 For more help gardening, buy my book, Preparing A Vegetable Garden From The Ground Up

Available in print or ebook from Amazon.com or other retailers, this book walks you from choosing the site of your garden all the way through what to do after the harvest. Buy a copy for yourself or a friend today!
---