With the end of fruit season, it is time to clean your fruit orchards.  Remove any debris or fallen fruit from your orchard.  Pick and discard fruit left on the trees.  These steps remove places that pests and diseases overwinter and reduce your problems for next year.  Stop all pruning until the normal winter pruning to avoid stimulating tender new growth that will freeze this winter.
Fruit trees that are still carrying a crop, such as persimmons, should be watered enough to keep the soil beneath the tree damp.  This is also true of pecans that are nearing harvest time.
Webworms can be a problem some years.  Break open the webs as much as you can to allow wasps and other predators to eat the caterpillars.  This is important because the trees still need their foliage to produce a good crop or to store energy to get through the winter.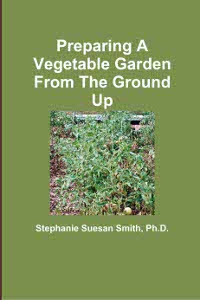 For more help gardening, buy my book, Preparing A Vegetable Garden From The Ground Up

Available in print or ebook from Amazon.com or other retailers, this book walks you from choosing the site of your garden all the way through what to do after the harvest. Buy a copy for yourself or a friend today!
---