It is time to plant early vegetables once more.  This year we have had very weird weather and things are already blooming and greening up.
Before you plant, let your ground dry out enough to work.  Working mud does nothing but damage the soil and frustrate the farmer.  When the ground is dry enough to work, till it to a depth of twelve inches.  You can do this mechanically with a rototiller or manually with a broad fork.  The broad fork is probably better for the soil but definitely more work.  Once the ground is tilled well, spread three inches of compost on it and mix in well.  This provides a fertile and well drained bed to plant in.
What do you plant?  The traditional root crops are beets, turnips, carrots, radishes, and potatoes (which should have gone in Groundhog's day).  Some people also plant rutabagas and parsnips.
The above ground crops that are planted are Swiss chard, rhubarb, sugar snap peas, English peas,  spinach, lettuce, and other greens.
Finally, the cole crops are transplanted into the ground.  These include cabbage, broccoli, and cauliflower.  Brussels sprouts do better in the fall than in the spring.  It gets hot too soon in the spring for Brussels sprouts to make properly.
What varieties do you plant?  Well, the Extension website has a neat vegetable chooser that tells you the correct varieties to grow for your county.
If you live in Hunt County, as I do, here are the varieties listed for the early spring vegetables:
Beet
Cylindra, Detroit Dark Red, or Pacemaker II for beets, Avenger, crosby green top, or Lutz Green leaf if you want greens
Carrots
Betasweet (purple), Danver half long, Nantes half long, Red core chantenay, Royal chantenay, Scarlet nantes, or Touchon (heirloom)
Cauliflower
Snow Crown or Star dust
Collards
Blue max, Georgia Southern, or Vates
Kale
Dwarf blue curled Scotch
Lettuce
For Butterhead/Bibb plant Buttercrunch, for Looseleaf plant Black seeded Simpson, Green ice, Re raisa, Red Sails, Salad Bowl (green or red)
Mustard
Southern giant gurled or tendergreen
English Pea
Early snap, Knight, Little marvel, Mammoth melting sugar, Wando
Snap Pea
Oregon sugar pod, Sugar Ann, Super sugar
Radish
Champion, Cherriette, Cherry Belle, White Icicle
Rutabaga
American purple top
Spinach
Melody
Swiss Chard
Bright lights, Fordhook giant, Large white rib, Lucullus, Rhubarb chard, Rhubarb Red, Silverado
Turnip
Just Right, Purple top white globe, Shogoin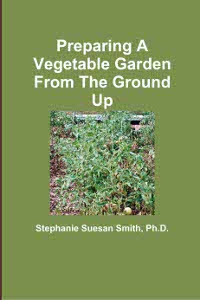 For more help gardening, buy my book, Preparing A Vegetable Garden From The Ground Up

Available in print or ebook from Amazon.com or other retailers, this book walks you from choosing the site of your garden all the way through what to do after the harvest. Buy a copy for yourself or a friend today!
---