In the South, we are blessed (or cursed) with a long period of warm weather that allows us to have three gardens a year:  the spring garden, the summer garden, and the fall garden.  Of the three, the fall garden generally produces the most and is the most pleasant to work.  Plants are put in when it is hot, do most of their growing during the hot months, and then deliver their bounty in the relatively cool fall.
Fall gardens are planted starting in July in most of the South, when the tomatoes and peppers go in.  After that, in August and early September, the hot season crops of corn, beans, black-eyed peas, squash, cucumbers, and melons go in.  Finally, in September and even into October, you plant your cool season crops, such as beets, turnips, radishes, carrots, lettuce, greens, and spinach.  These crops will continue producing even after a light freeze in the South.
How do you know for sure when to plant a given crop in the South?  You can cheat and go to your Extension office and get a nice list of when to plant each crop.  However, if you do not want to do that, you can find out your average first frost date (it is November 15th in my area).  Then simply look on the seed package for the "days to harvest" number, count back the days from that date, add a week for harvesting, and plant on that date.  Some years you will get frozen out, if the cold comes early.  Other years you will get extra vegetables, if it comes late.  However, on balance, this will be about right for your area.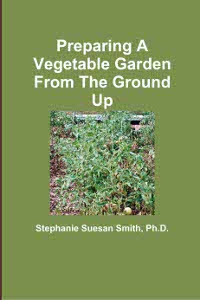 For more help gardening, buy my book, Preparing A Vegetable Garden From The Ground Up

Available in print or ebook from Amazon.com or other retailers, this book walks you from choosing the site of your garden all the way through what to do after the harvest. Buy a copy for yourself or a friend today!
---