If you are in the South, winter has arrived.  If you are in the North, it has been there a while.  The last of the garden is gone and your field is bare.  Sowing a cover crop of clover or other legume will help keep that soil in place and add nitrogen and other nutrients to the soil.
Legumes such as clover or soy beans have little nodules on their roots.  These are filled with bacteria that pull nitrogen from the air and make it available to the plant.  The cool part is that they gather more nitrogen than the plants can use, so they leave some behind for your vegetables.  In addition, you can turn over the crop into your soil when it is time to plant your veggies, and it will act as green manure and help fertilize them that way.
The only caution with cover crops is to not plant something that will grow like crazy and cause you problems next season.  Be sure it only likes cool weather and will die off in the heat.  Vetch is notorious for taking over the world, for example.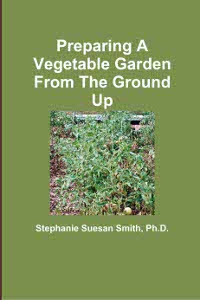 For more help gardening, buy my book, Preparing A Vegetable Garden From The Ground Up

Available in print or ebook from Amazon.com or other retailers, this book walks you from choosing the site of your garden all the way through what to do after the harvest. Buy a copy for yourself or a friend today!
---