When I was growing up, teachers were held in high esteem.  When I was in high school, two English teachers, Mrs. Francis and Mrs. Wallace, went out of their way to help me navigate the stormy waters of life.  They encouraged me, spent time with me, and cared about me.  In short, they did what we expect of teachers, they helped me learn to be an adult.
Nowadays, teachers have so much paperwork, and are so busy coaching their students to pass the latest standardized tests, that they do not have as much time to mentor students.  Well, Tiny Prints is doing something to help teachers break the ice at the beginning of the school year.  They have designed a Teacher Greeting card line that teachers can use to say hello to students, reward good behavior, and generally interact with students.
Tiny Prints has gone even further.  From Monday, August 2 through October 31, 2010, teachers can use the code Apple2010 at checkout and get their cards for free.  This Wednesday, August 4th, there will be a Twitter party open to everyone held by Tiny Prints Teacher Greeting Card with the tag #makeitpersonal.  The party will be from 4:00 pm to 5:00 pm ET/1:00 to 2:00 pm PT.  Twitter parties usually have some pretty good prizes, so they are well worth participating in.  Who knows what this one will have?
Let your favorite teacher know about the Tiny Prints Teacher Greeting Cards and the opportunity to obtain them for free.  If you are a teacher, take advantage of this chance to start the school year off with a more personal greeting for each of your students.
FCC Disclosure:  I am entered in a drawing for a $50 gift card as part of my posting this.  My opinions are my own, however.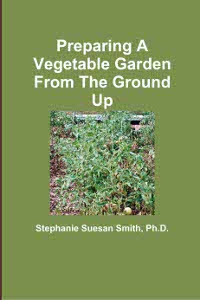 For more help gardening, buy my book, Preparing A Vegetable Garden From The Ground Up

Available in print or ebook from Amazon.com or other retailers, this book walks you from choosing the site of your garden all the way through what to do after the harvest. Buy a copy for yourself or a friend today!
---