In honor of the start of the 2011 WordCount Blogathon, I thought I would mention five things you might not know about Twitter.
1)There may seem to be no connection between blogging and Twitter, but they go hand in hand.  Readers of your blog look for a Twitter account to follow you and people who see your Tweets follow them to your blog.
2)Don't make your readers hunt for your Twitter id so they can follow you.  Make sure you post one of the blue buttons linked to your Twitter id in the upper right hand portion of your sidebar or header.  That is where people expect to see it.  If you don't know how to post such a button, ask for help.
3)If you establish a Twitter account but never send from it, no one can find you in a search.  Twitter searches messages, so no message, no find.
4)If someone follows your Twitter account, it is generally polite to follow them.  Exceptions are spammers and people you just cannot abide.  Twitter has a ratio of followers to followed that it forces.  If you follow way more people than follow you, things lock up.  Add people slowly to allow things to adjust, or you may have problems.
5)Tempted to lock your tweets?  Please don't.  Remember, Twitter is a social media.  You want things said there repeated as widely as possible.  Locking your tweets marks you as an amateur.  Besides, unless you are only sending information to yourself, there is nothing to stop a recipient of a locked tweet from sending it to God and Country.  Remember that and only send things you won't mind both knowing.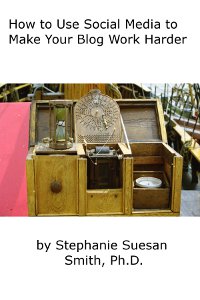 Social media intimidating you?  Do you want to write a blog post and have it appear in several places at once so you have more time to write your magnum opus?  I have written a pamphlet with step-by-step instructions on how to harness your RSS feed called Using Social Media to Make Your Blog Work Harder, available for $0.99 from Amazon.com.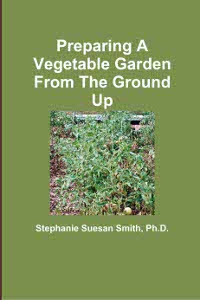 For more help gardening, buy my book, Preparing A Vegetable Garden From The Ground Up

Available in print or ebook from Amazon.com or other retailers, this book walks you from choosing the site of your garden all the way through what to do after the harvest. Buy a copy for yourself or a friend today!
---