When deciding what plants to purchase for your property, it is important to understand what the USDA plant zone is, and is not.  Usually referred to as "what zone do you live in?" this number is very helpful.  It can also be deceptive.
The USDA Zone Hardiness Map, to give it the official title, concerns itself only with average minimum temperatures.  A plant that is hardy to zone 11 can only tolerate a minimum temperature of around 40 degrees Fahrenheit.  A plant that is hardy to zone 1 can tolerate minimum temperatures of -50 degrees Fahrenheit.  However, just because the plant will live through this, it may not flower if the days are too short for too long.
Conversely, some plants require minimum chilling hours and will not flower and fruit if they do not get enough of them.  Peaches are an example of this.  Each variety has a minimum chilling hour.  Plant the wrong type and the tree will live, but not bear fruit.
The second problem occurs with the summer heat.  A plant that lives through an Alaskan winter with ease may die when subjected to the 105 degree Fahrenheit temperatures of a Texas summer — especially for 50 or 60 days running.  There are other factors that may doom a plant in one place within a zone while sparing the same plant in another place within the zone.
Moisture and pH are the other two big factors that kill plants within a zone.  If a plant evolved in a temperate rain forest, and you plant it in North Texas, the plant will die of thirst.  The big leaves and large respiration cells on the plant that help it soak up the misting rain in the rain forest allow more moisture to leave than the roots can take up.  You could leave the hose running wide open on it and the plant would still die of thirst.
Those places that offer you so many trees guaranteed to grow for a small donation?  They go strictly by hardiness zone.  They ignore the fact that trees need a certain pH to grow well, and that pH may vary across the zone.  So you plant these trees and they die within a year.  Or you want to plant both blackberries and blueberries.  They both grow in the same zone.  But blueberries require acidic soil and blackberries prefer mildly alkaline soil.  They do not play well together, in other words.
The USDA Hardiness Zone Map is just one of the tools you need to use to discover which plants are best for your area.  Do not rely on it exclusively or you could spend a lot of money on plants that just will not make it in your yard.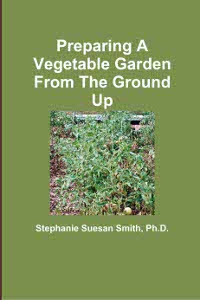 For more help gardening, buy my book, Preparing A Vegetable Garden From The Ground Up

Available in print or ebook from Amazon.com or other retailers, this book walks you from choosing the site of your garden all the way through what to do after the harvest. Buy a copy for yourself or a friend today!
---