The way you present a blog post can influence whether or not it gets read.   We have all landed on blogs with the post in a strange font that is not pleasant to read, or a colored font against a background that overwhelms it.  Usually we do not go back.  There are ways to increase readership, though, instead of decrease it.One of these ways is the "more" button.  Instead of putting the whole post on your home page, this lets you specify a page break where the person must click to see the rest of the post.  This does several things.  It allows you to display teasers for many blog posts on your home page, increasing the likelihood your  visitor will find something they like.
Second, because they click to read the entire post, it makes tracking which posts are being read easier.  Google analytics will show the number of people that looked at the post by clicking on the blog post, instead of just showing a bunch of generic clicks on the home page.  This is helpful when you want to track which of your content is being read.
Finally, marketing research shows that once people click something on the site, they are more likely to repeat the behavior on that site.  This is good news if you are selling something.  Get people to click to read your post, and they will be more likely to click on an ad or a premium item you are selling, too.
The "more" button is the little button between the "remove link" button and the check spelling button.  It looks like a piece of paper with a part torn off and laying above the rest.  When you click it, the page break is put in.  While you can set your settings to only show a teaser, that puts a certain number of lines down then breaks.  You may want the page break above or below that.  Here is where the "more" button excels.  You can put it exactly where you want it.  The downside is that you have to remember to put it in at all.  I forget about half the time and have to go in and add it later.  None the less, this is a useful button you should get in the habit of using.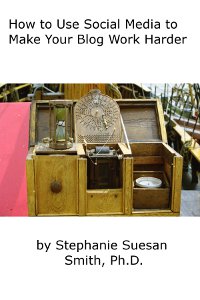 Social media intimidating you?  Do you want to write a blog post and have it appear in several places at once so you have more time to write your magnum opus?  I have written a pamphlet with step-by-step instructions on how to harness your RSS feed called Using Social Media to Make Your Blog Work Harder, available for $0.99 from Amazon.com.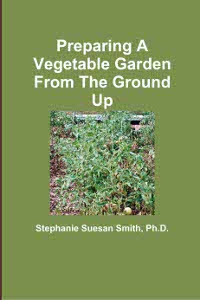 For more help gardening, buy my book, Preparing A Vegetable Garden From The Ground Up

Available in print or ebook from Amazon.com or other retailers, this book walks you from choosing the site of your garden all the way through what to do after the harvest. Buy a copy for yourself or a friend today!
---