Depending on where you live, the Vernal Equinox is sometime between March 20-21.  What is that, you ask?  It is when the sun is shining directly on the equator and the length of the day and night are nearly equal all over the world.  There is a fall equinox, too, around September 22-23, but it doesn't get quite so much attention.
The vernal equinox heralds spring in the Northern Hemisphere and fall in the Southern Hemisphere.  I have always like the vernal equinox for that reason.  In Texas, the brave or foolhardy set some of their warm season crops out, such as tomatoes, peppers, corn, beans, and similar crops.  If there is no late freeze, they have a bountiful crop.  If there is a late freeze, however, everything gets wiped out and they have to start over.  Some years you win, some years you lose.
Many cultures celebrate the vernal equinox.  In Persia, it was the first day of the new year.  Celts celebrated Ostara and many Neopagans still celebrate that holiday.  Passover is usually celebrated as the first full moon after the vernal equinox,  and Easter is celebrated on the first Sunday after the first full moon after the vernal equinox.  This year, since the full moon was just before the vernal equinox, both Passover and Easter will be very late.
Whether you celebrate the vernal equinox or not, it heralds the start of spring.  Plant something in honor of the end of the dark night and enjoy the day.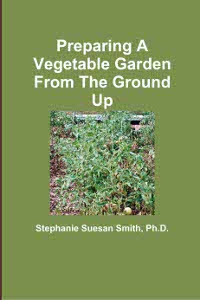 For more help gardening, buy my book, Preparing A Vegetable Garden From The Ground Up

Available in print or ebook from Amazon.com or other retailers, this book walks you from choosing the site of your garden all the way through what to do after the harvest. Buy a copy for yourself or a friend today!
---