If you enjoy wildflowers, you can see some beautiful plants and learn some interesting facts in a PBS video that draws heavily on the knowledge of the Lady Bird Johnson Wildflower Center.  This video discusses the history of wildflowers and the way in which they were used.  The video is about an hour long and if you do not want to watch it online, you can order it in a DVD.
For those who do not know, Lady Bird Johnson worked tirelessly to beautify the landscape and encourage the use of native plants instead of exotics.  She was very much before her time in this regard.  Because of her, wildflower seeds are sown along major portions of interstate and state highways each year.  Mowing is delayed until after July 15th in Texas, so that the flowers have time to grow seed and drop them for the next year's crop.
The landscape would look very different without Lady Bird Johnson's tireless efforts.  She was truly a lady and a civilizing influence on LBJ.  You can find out more information on her on the Lady Bird Johnson Wildflower Center website.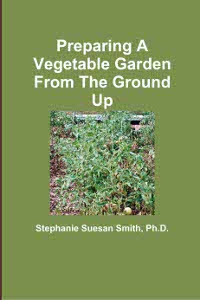 For more help gardening, buy my book, Preparing A Vegetable Garden From The Ground Up

Available in print or ebook from Amazon.com or other retailers, this book walks you from choosing the site of your garden all the way through what to do after the harvest. Buy a copy for yourself or a friend today!
---