Tomatoes are funny things.  If you don't water them enough, they die.  But if you get too much water on the fruit, they rot right on the vine.  Tomatoes are real one way about how they should be watered.Basically, every problem you have with a tomato that isn't caused by a bug or a bird is caused by a fungus.  Those fungus love wet fruit.  Since most people still water with a rotating sprinkler of some type, you can see the problems coming.
The best way to water a tomato, or anything for that matter, is by drip irrigation.  Delivering the water right to the root area of the plant has several benefits.  For one thing, there is less evaporation, so you don't have to water as much.  For another, the leaves and fruit stay dry.  This makes it harder for fugal infections to take hold and mess up your fruit.  Since there is nothing worse than watching a nice tomato only to have it suddenly rot, split, or otherwise self-destruct, this is an important benefit.
Do yourself a favor.  Be green and drip irrigate so you don't see red from high water bills and split tomatoes.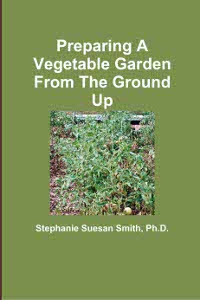 For more help gardening, buy my book, Preparing A Vegetable Garden From The Ground Up

Available in print or ebook from Amazon.com or other retailers, this book walks you from choosing the site of your garden all the way through what to do after the harvest. Buy a copy for yourself or a friend today!
---