As you read my blog and other online information about gardening, you may notice that specific pesticides are rarely mentioned as a way to eliminate something.  Instead, you get phrases such as "consult your Extension agent for pesticide recommendations."  This can be very frustrating, especially when it is not handy to "consult your Extension agent."
There are a couple of reasons for not putting specific pesticide recommendations in most posts.  The first is that pesticide laws vary greatly just in the United States, let alone across the world.  So if I mention spray pest x with bug spray y, and it is not labeled for that use in your location, you and I can both be in trouble.  Things work better if someone at your location with a knowledge of your pesticide laws gives you that information.
The second reason is that things change.  Pesticides are withdrawn from the market as unexpected problems arise, or new ones that are much better are introduced.  If I specify a pesticide to use that is current today, it may have a label revision tomorrow that makes that use illegal.  Sometimes, it is as simple as the pests in your region have developed a resistance to a perfectly good pesticide, so you need to use something different.
This is not to say it is not exasperating to look up a problem and find nothing but "see your Extension agent for control recommendations."    It is exasperating for me, too, because I may not always be able to answer a question in a timely manner.  However, it may be slightly less exasperating if you know the reason for the lack of specificity.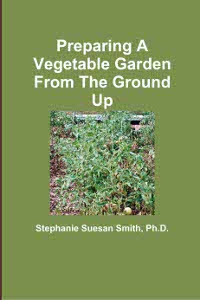 For more help gardening, buy my book, Preparing A Vegetable Garden From The Ground Up

Available in print or ebook from Amazon.com or other retailers, this book walks you from choosing the site of your garden all the way through what to do after the harvest. Buy a copy for yourself or a friend today!
---