Texas is a big state with many different types of climates.  The folks in the southern most reaches are picking citrus while the folks in the far north are snowed in. How do you tell what cultivar (variety) of vegetable to pick from the large number of varieties offered in the seed catalogs?
There is a relatively new tool on Aggie Horticulture to help with that.  The vegetable variety selector will tell you which cultivars in your county, or at least in your region, will grow the best for almost every vegetable that grows in your climate.  With the click 0f a button you can downoad the information in a pdf file format.
As  an example, out of dozens of varities of tomatoes, I get these for medium varities in Hunt County:  Carnival, Celebrity, Champion, First Lady, Porter Improved, and Sunmaster.  This is much better than guessing.  Try it as you pour over your seed catalogs this fall and winter.  Then keep records next spring and summer as you grow your vegetables.  It should not take you long to zero in on the very best varieties for your garden.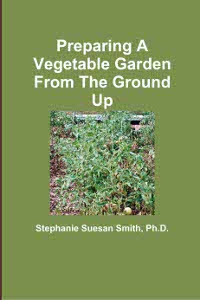 For more help gardening, buy my book, Preparing A Vegetable Garden From The Ground Up

Available in print or ebook from Amazon.com or other retailers, this book walks you from choosing the site of your garden all the way through what to do after the harvest. Buy a copy for yourself or a friend today!
---