If you have been reading this blog long, you know I love bugs.  I take pictures of them, encourage them, and let them eat the vegetation around me because that is what bugs do.  However, I draw the line at them coming in the house.
Now, I am not talking about things like cockroaches and fleas, which have to die no matter where they are.  I am talking about the beneficial insects that eat annoying insects, pollinate plants, and just look pretty.  At least, they are beneficial when they are outside.  My Dad says the difference between a beneficial insect and a bug is that a beneficial insect is outside and a bug is inside.  Bugs must die.
The trick to killing bugs, though, is doing so without killing yourself.  First, seal the cracks around your windows, doors, and other places things can get in.  Get your house sealed as tight as a drum.  That prevents new insects from coming in.
Second, make sure the screens on your windows and doors are in good repair.  A small hole can let in a legion of bugs.  If you do not have screens, keep the windows closed until you do.  The same goes for the door — no screen means do not let it stand open.
Insects are most active at dawn and dusk.  Porch lights attract them and sometimes you can open the door and it will be covered with bugs.  That is one reason to have a screen door.  However, be prepared for a few stragglers to get in.
Now that you have sealed up your house, it is very possible to wait out the bugs and let them die of old age.  Since no more will be entering, the problem may go away.  If not, you will have to resort to pesticides.
If it kills a bug, it is classified as a pesticide.  It may be organic or synthetic, but it is still a pesticide.  If you chose to do it yourself, make sure you read the label directions and follow them exactly.  If your bug isn't listed on the label, you cannot use that pesticide to kill it.  Try reading the labels at the store until you find one with the correct bug on it.
The other option is to call in a pest control service.  They will identify the bugs, spray the appropriate pesticide, and usually garuntee the results for a specific length of time.  It does cost more, howver.
Remember, seal the house first, then disinvite the guests.  Otherwise, more will just show up.  And be careful — you don't want to eliminate yourselves along with the bugs.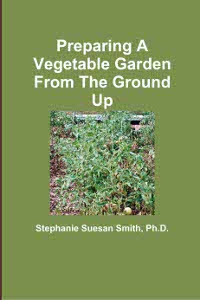 For more help gardening, buy my book, Preparing A Vegetable Garden From The Ground Up

Available in print or ebook from Amazon.com or other retailers, this book walks you from choosing the site of your garden all the way through what to do after the harvest. Buy a copy for yourself or a friend today!
---