I recently joined the Garden Writers Association. One of the things they do is commission a quarterly survey on the state of gardening. The most recent survey said that only three percent of gardening supplies were purchased over the internet.
I was very surprised by how low that number is. I buy virtually everything I need over the internet these days. I can understand not buying heavy things like mulch or soil because of the shipping. I suppose a certain amount of our purchases are impulse buys when we are in the store anyway. Still, the number seems low.
Where do you get your gardening supplies? Why there? Please leave a comment so we can have a conversation about this topic. I look forward to hearing from you.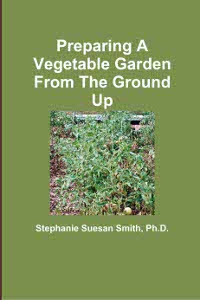 For more help gardening, buy my book, Preparing A Vegetable Garden From The Ground Up

Available in print or ebook from Amazon.com or other retailers, this book walks you from choosing the site of your garden all the way through what to do after the harvest. Buy a copy for yourself or a friend today!
---