In Texas, it is time to plant your peppers and tomatoes for the fall garden.  Jalapenos are a staple around here.  But which jalapeno to plant?
You might think there is only one jalapeno, but there are at least two.  The regular jalapeno is hot.  Not as hot as the habanero, but hotter than most people like to eat.  It varies from 3,500-4,500. in Scoville units.  That means that some peppers are a lot hotter than others of the same cultivar, but they all fall in this range.  For comparison, a habanero rates 200,000-300,000 Scoville units.
The jalapeno has an excellent flavor, but if you are not a connoisseur of hot things, the capsaicin that gives the jalapeno its bite overshadows the flavor.  For this reason, the researchers at Texas A&M have bred a jalapeno that tastes as good as the regular jalapeno, but is much less hot.  It is called the TAM Jalapeno.  It is actually the TAM Jalapeno II, the first one being good but this one being better.  Instead of  being 3,500-4,500, it is 1,000-1,500.  So if you like the taste but not the bite of a regular jalapeno, you can plant the TAM Jalapeno II.
It is important to note that you should plant your hot peppers away from your sweet ones.  One summer my Dad planted his peppers too close together.  They cross pollinated and the banana peppers were very hot.  Since he planted those for my sister and mother to eat, that was a problem.  My sister still won't eat banana peppers.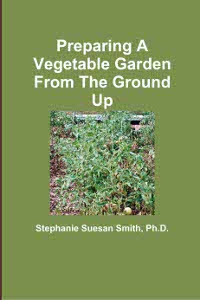 For more help gardening, buy my book, Preparing A Vegetable Garden From The Ground Up

Available in print or ebook from Amazon.com or other retailers, this book walks you from choosing the site of your garden all the way through what to do after the harvest. Buy a copy for yourself or a friend today!
---