Bats are dying by the hundreds of thousands from a strange infection called White Nose Syndrome.  Relatively little money is being spent to study the problem or come up with a cure.  Most people think bats are vicious and rabid, but that is an old wives tall.  Bats are efficient insect killing machines that pollinate many crops humans use every day.  No bats, more bad bugs and less food and fiber.
To place things in perspective, it is estimated that a colony of 150 brown nose bats in Indiana eats 1.3 million insect pests a year.  That is a lot of mosquitoes!  The value of such colonies to agriculture exceeds $22.9 billion a year.
White nose syndrome is a fungal infection that has killed more than a million bats since 2006, when scientists identified it and started watching.  It is the "wait and see" attitude that is assailed in a paper published in the journal Science.    Bats have long generations and slow reproduction rates, so they may go extinct while we "wait and see."
What can you do?  Provide bat boxes for colonies to use.  Make sure that any colonies on your property, or that you know about, are undisturbed unless they are living in an occupied dwelling.  Do not handle bats that are on the ground or unable to fly, as they are ill, but there is no need to fear healthy bats.  We are far more deadly to them then they are to us.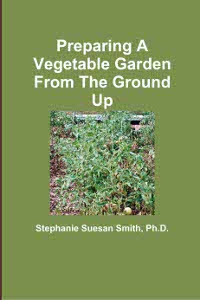 For more help gardening, buy my book, Preparing A Vegetable Garden From The Ground Up

Available in print or ebook from Amazon.com or other retailers, this book walks you from choosing the site of your garden all the way through what to do after the harvest. Buy a copy for yourself or a friend today!
---