Human beings tend to name every thing — every rock, plant, and animal we come across.  It is necessary to do so in order to converse about them.  Problems come in when two people from different regions or backgrounds try to discuss a plant.  For example, my mother kept talking about the wild rose in my pasture.  I called it a multiflora rose.  The correct name is a McCartney rose.  Whatever it is, the thing grows like a weed.  It is not wild, but a plant introduced from Asia in the 1860s that went native.  But I digress.
In order to be sure people were talking about the same plant or animal, scientist began giving things names in Latin.  Once upon a time, Latin was the language of civilized discourse and most people learned it at school.  Referring to something by its' scientific name helps overcome any confusion about what is being discussed.
The convention for plants is to list the genus first, then the species, then the cultivar, or subspecies.  The genus is a rough grouping of organisms while the species is the specific animal or plant.  For example, the French Holly Hock is also called Mallow.  The scientific name is always Malva sylvestris.  So if you use the scientific name, you are more likely to be talking about the same plant.
Scientific names take a bit of getting used to.  Sometimes they are a mouthful.  However, they are a more precise way of talking about a specific plant than common names.  Too, scientific names grow on you as you use them.  Happy gardening.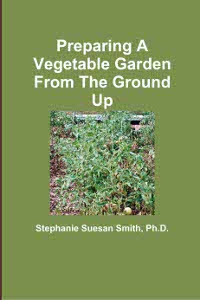 For more help gardening, buy my book, Preparing A Vegetable Garden From The Ground Up

Available in print or ebook from Amazon.com or other retailers, this book walks you from choosing the site of your garden all the way through what to do after the harvest. Buy a copy for yourself or a friend today!
---