A Wordle is a picture made from your most commonly used words in your blog.  As the penultimate day of the Blogathon, we are supposed to post our Wordle.  Well, I could generate one but not copy it to this blog for the life of me.  So, I am using a tag cloud instead.  Not as pretty, but actually more relevant.
after the harvest Blogathon 2011 blogger outreach blogging experts Blossom End Rot Brassica oleracea Caroline Clemmons ComLuv/FamousBloggers contest Corel Paint It! drunk driving eating vegetables edible flowers erosion control farm safety fertilizer garden writers marketing giveaway grasshoppers Growing Asparagus growing cucumbers growing herbs guest post habitat restoration herbs killing weeds Lamiaceae x landscape design Lucky Leprechaun Blog Hop marketing mockingbird multiflora rose organic gardening Out of the Blue Posts on Writing predator control rosemary seed saving service dogs Shutterfly photo cards social media soil tests spear grass Water Wise Gardening Wordcount Blogathon 2011 writing craft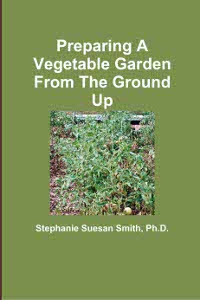 For more help gardening, buy my book, Preparing A Vegetable Garden From The Ground Up

Available in print or ebook from Amazon.com or other retailers, this book walks you from choosing the site of your garden all the way through what to do after the harvest. Buy a copy for yourself or a friend today!
---