It is that time again.  The World Media Awards and Event will take place on October 26th at the PayPal building in San Francisco. With a compilation of useful workshops held by some of the world's leading publishing experts, attendees will learn how to use the latest technologies and techniques to maximize their publishing potential. The purpose of the event is to celebrate the best in blogging and media creation as well as to exchange publishing best practices.
Limited to 500 attendees, event tickets are already on sale for $50. Award nominations are $45 and bloggers interested in publishing posts about the event can receive a free entry and/or event ticket. Visit the official TheMediaAwards.com site or contact event creator Murray Newlands for more information.
The event is for businesses, PR agencies, media owners and creators, bloggers and authors.
Event founder Murray Newlands shared the reason for the event:
"I take pleasure in blogging and wished to create an event to celebrate the best in blogging and media. I meet lots of publishers and want to be able to create an environment where they can exchange knowledge and creativity."
Keen to support the publishing community, the eBay partner network is lead sponsor of the event. Other sponsors include VigLink, Trancos, PaceLatin and GrowMap.
Media sponsors are MediaVision, FeedBlitz, Read Write Web, My Blog Guest, The Affiliate Marketing Awards, Web Traffic Control, Bloggeries and Adrants.
Judges for the World Media Awards are Krystyl Baldwin, Julie Wohlberg, Dave Duarte, Ivka Adam, Cheryl Contee, Chang Kim, Jeremy Wright, Sarah Austin, Steve Hall, Pierre Zarokian, Rob Bloggeries, Dana Oshiro, Tanya Alvarez and Adrian Harris.
Follow the news on Twitter by browsing for the hashtag #wmads on Twitter.
Full details are available on the official site at www.themediaawards.com.
Murray Newlands founded this event and The Affiliate Marketing Awards. Author of Online Marketing: A User Guide and How to Make a Blog Book, he was born in the UK and spends his time in New York and San Francisco. Murray is an advisor for VigLink, consults for Trancos Ins and works for Audience Mindshare.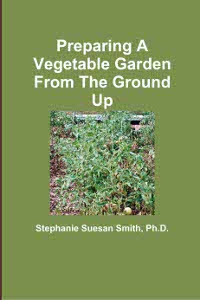 For more help gardening, buy my book, Preparing A Vegetable Garden From The Ground Up

Available in print or ebook from Amazon.com or other retailers, this book walks you from choosing the site of your garden all the way through what to do after the harvest. Buy a copy for yourself or a friend today!
---