Diagnosing plant diseases can be difficult and frustrating. Unlike pest problems, most plant diseases are caused by organisms that are difficult to see with the naked eye. Clothed eyes have a hard time seeing them, too. However, there are some steps you can take to figure out what is attacking your plant and what to do about it.
Some diseases, such as powdery mildew and fire blight, cause obvious symptom patterns. While you may not be able to see the disease causing organism, you can recognize the pattern of symptoms. If you have a plant that is doing poorly, and it does not seem to have any critters eating it, try looking at it from the stand point of listing the symptoms the plant exhibits. If you have roses, are the leaves black? Or do your crape myrtles have a gray powdery stuff all over them?
After you have a list of symptoms, it is time to do a little research. Look on the internet by typing in "plant name diseases". Look at these problems and try to find one that causes the symptoms you have listed. When you think you have found the right disease, search again under "plant name disease name".
When you get a list of possible sources to read, try to select ones put out by an extension service. These will typically be the most comprehensive and contain the best information. Try to find at least three sources on the problem and read them all. That way if one source is in left field you will not be lead astray.
If you cannot find a disease that sounds like what your plant has, take a sample of the problem on the edge where the healthy and sick parts of the plant meet. Try to get at least a 2 X 2 inch plug of grass, including the roots, or six inches of branch or plant. You can take this to your local Extension office and ask them if they can identify the problem.
Often, someone there can tell you what is wrong and how to fix it. Sometimes, though, the specimen will have to be sent to the Plant Diagnostic Lab in your state. This means it may be a week or two before you have an answer. The good part is that they have the microscopes and other equipment to see things that cannot be seen without special equipment.
Once you get a diagnosis, you will also get treatment recommendations. Sometimes, there is no treatment. Cotton root rot is like that. Sometimes, it is a simple matter of watering differently or using a different fertilizer. Others, there is a treatment such as a fungicide that will make the problem go away, such as with powdery mildew. Following the recommendations closely will yield the best outcome for you and your plants.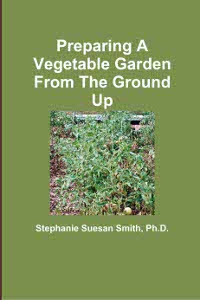 For more help gardening, buy my book, Preparing A Vegetable Garden From The Ground Up

Available in print or ebook from Amazon.com or other retailers, this book walks you from choosing the site of your garden all the way through what to do after the harvest. Buy a copy for yourself or a friend today!
---