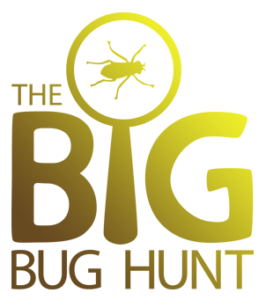 How much would you give to know when bugs and other garden pests were coming so you could take preventive measures?  The Big Bug Hunt is asking for your help to develop an app that does just that.  Since gardeners are the ones who generally find new bugs first, the Big Bug Hunt is asking for your help.  They need you to report every bug you see in your garden.
What is the Big Bug Hunt?
The Big Bug Hunt is an international research project to track when and how garden bugs spread.
Participants are helping to create a pest-alert system that will warn gardeners when pests are heading their way.
Anyone can take part and reporting a bug takes seconds.  The more reports received, the quicker the pest-alert system can be developed.
Now, in its second year, The Big Bub Hunt has already identified patterns in the way some major pests spread.  Additional reports will improve accuracy and speed development of the pest-alert system
BigBugHunt.com is the website where you can report any bug sighting.  An app that you can use on your phone to report bugs is coming.  Any type of insect can be reported, from beneficial insects such as bees to insects such as aphids which are damaging plants.  Once you report a bug, the report is entered into a computer and analyzed to see patterns in how bugs spread.  Gardeners in the path of the bugs are then sent an email warning them the bugs are coming.
Knowing the bugs are headed their way, organic gardeners can use preventive measures to head off the coming invasion.  More conventional farmers and gardeners can also take preventative measures to protect their crops.  Reporting when the bugs appear will help scientists to develop more accurate predictive data.  This will allow gardeners in the path of the swarm to take measures to protect their crops, such as putting up hoops over their plants.
These bug alerts will be more and more valuable in pinpointing where pests are headed as the number of bug reports increases.  Growing Interactive is working with world class universities to design the app.  Of course, for the app to work properly, it needs data from gardeners on the ground.  That includes you.  Take a minute out of your busy day to enter the bugs you have seen in the BigBugHunt.com database.  You will be helping improve the app and will be more likely to benefit from it.  If you need help identifying the bug, the website has detailed pest identification guides that will help you identify the bug.  It even has effective treatment and prevention ideas for the bug you found.
Once you go to BigBugHunt.com, you can sign up for updates, bug-busting emails, and free downloadable charts.  You do not have to sign up for anything to register a bug sighting.  In fact, you can send the report while remaining completely anonymous.  It just takes a minute to report a bug, so do so with every bug you come across at BigBugHunt.com.  Thank you for your help.
---