Worms are wonderful!  As people have rediscovered the usefulness of composting, growing their own vegetables and herbs, growing chickens, and other things that our ancestors did without thinking about it, they have also rediscovered vermiculture, or growing worms.  Worms help all of these tasks occur with more efficiency.
Worms are nature's aerators.  They tunnel along through soil or compost and leave air spaces behind them.  This helps the plants absorb oxygen better through their roots.  It also leaves places for the water to deposit until the plant needs it.  A soil without worms quickly becomes a compacted hardpan.
Let's face it, worms eat, too.  They eat pieces of decaying plant material and excrete "worm dirt" into the soil.  This is the soil they eat plus the digested remains of the organic matter.  People pay a lot of money for fertilizer nature produces for free with worm dirt.  Actually, now, people pay a lot of money for worm dirt in 50 pound bags.
Worms are often purchased from a vendor and added to a compost bin.  They happily chew the vegetation up, helping break it down into compost, as well as adding their deposits to the mix.  When the compost is finished, the worms are added to the garden along with the compost.  There, they continue their work by keeping the soil and compost loose and fertile.
If you have been using pesticides for a long time, or have purchased a place where that has been done, you may find that there are no "wild" worms around.  Even an outdoor compost pile may suffer from a lack of worms.  People used to pay kids to pick worms off the sidewalk after a rain and then put the worms on the compost heap.
This didn't work out too well.  Those worms were all ready sick when they appeared on the sidewalk.  They were drowning.  Even after they were back in the dirt, they didn't perform too well.
When I was growing up, there was a funny episode of WKRP where the disc jockey had to play the jingle for a worm company over and over.  "Red Wigglers, the Cadillac of Worms," the song shrilled until this rock disc jockey wanted to die!  I grew up fishing, though, and all ready knew that slogan.  I knew to get the box of worms with the red wiggler on it, instead of the other box, because my Dad taught me they lived longer and caught more fish.  Well, they make better compost, too.
If your soil is compacted, work compost into it.  To get better compost, seed the raw materials with worms.  The worms that live the longest and produce the best are red wigglers.  Yep, "Red Wigglers, the Cadillac of Worms."  Get you some.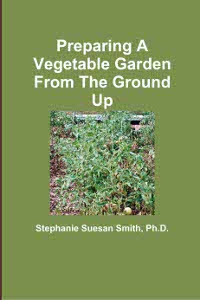 For more help gardening, buy my book, Preparing A Vegetable Garden From The Ground Up

Available in print or ebook from Amazon.com or other retailers, this book walks you from choosing the site of your garden all the way through what to do after the harvest. Buy a copy for yourself or a friend today!
---